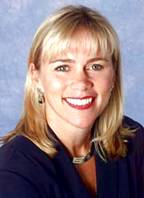 Jodi Winchester
Senior Sales Associate Lexington Office
781-861-7504

About Jodi
A lifelong Lexington resident, Jodi Winchester is well-known throughout the area as a trusted real estate resource. Along with her personable demeanor and dedication to her clients, she brings to her real estate practice over 30 years of marketing and project management experience.
Prior to her real estate career, Jodi worked at some of Boston's most esteemed radio and television broadcast institutions, including WBZ-TV, WHDH-TV, and WMBX –FM, where she honed her skills in communications and strategic negotiations and also worked as a producer and co-host for "The Joe & Jodi Show."
After transitioning to a career in real estate, Jodi formed a dynamic partnership with her mother, Jean Winchester. As Hammond agents, they have over 40 years of real estate sales and marketing experience. The team specializes in listing properties in Lexington, Bedford, Winchester, Waltham, and beyond, and they are committed to helping their clients achieve their real estate goals.